YAY I won a Prada bag!! Before that, let me walk you through what happened on this sunday!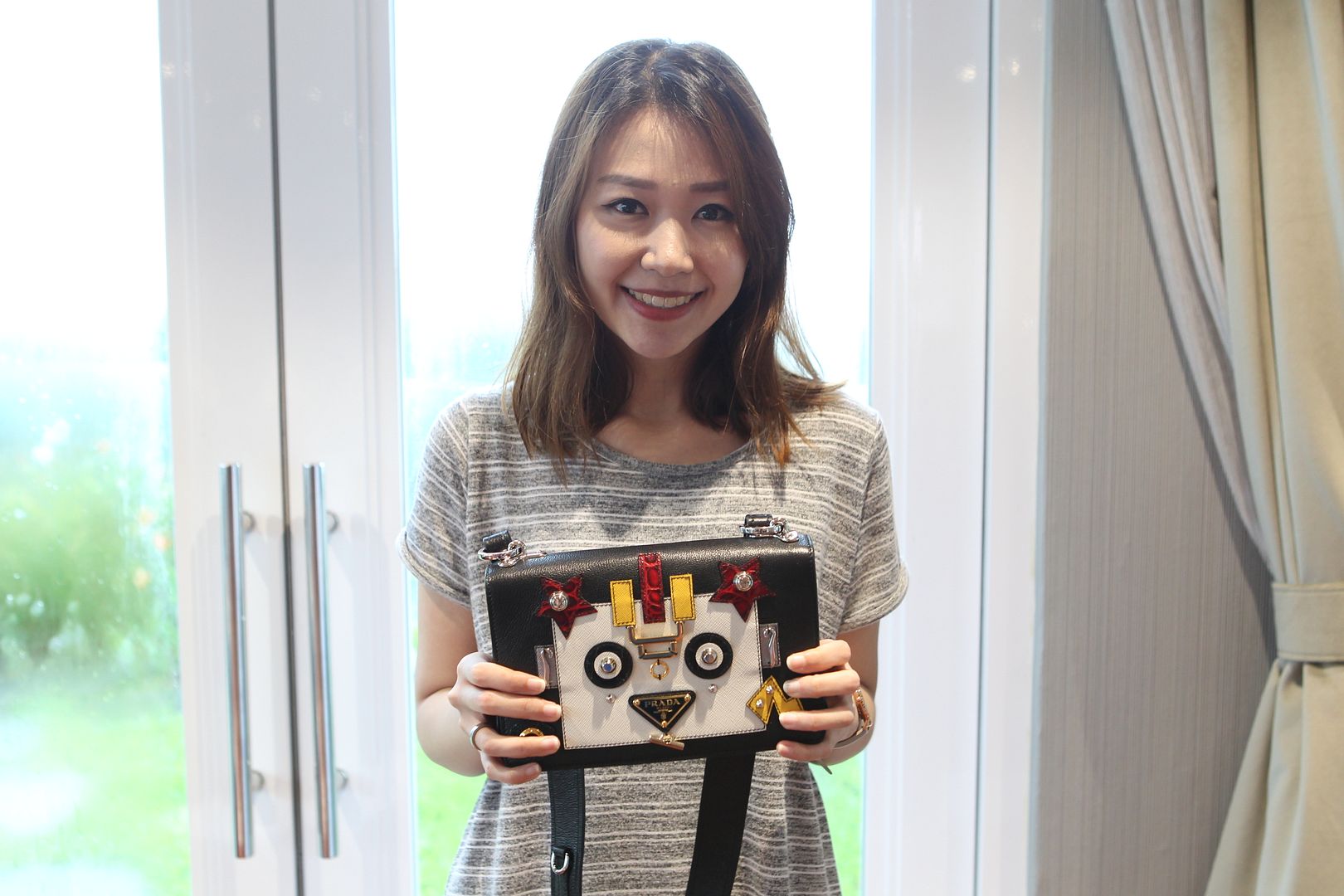 It was a get together for the MyFatpocket girls at Village Changi Hotel! It is also our first gathering and I hope there will be more in the future!
Herine and I were the first to reach, so we walked around, take photos and explore the hotel for abit.
First, I went to the function room and grabbed a bottle of orange juice as the weather was too humid and hot!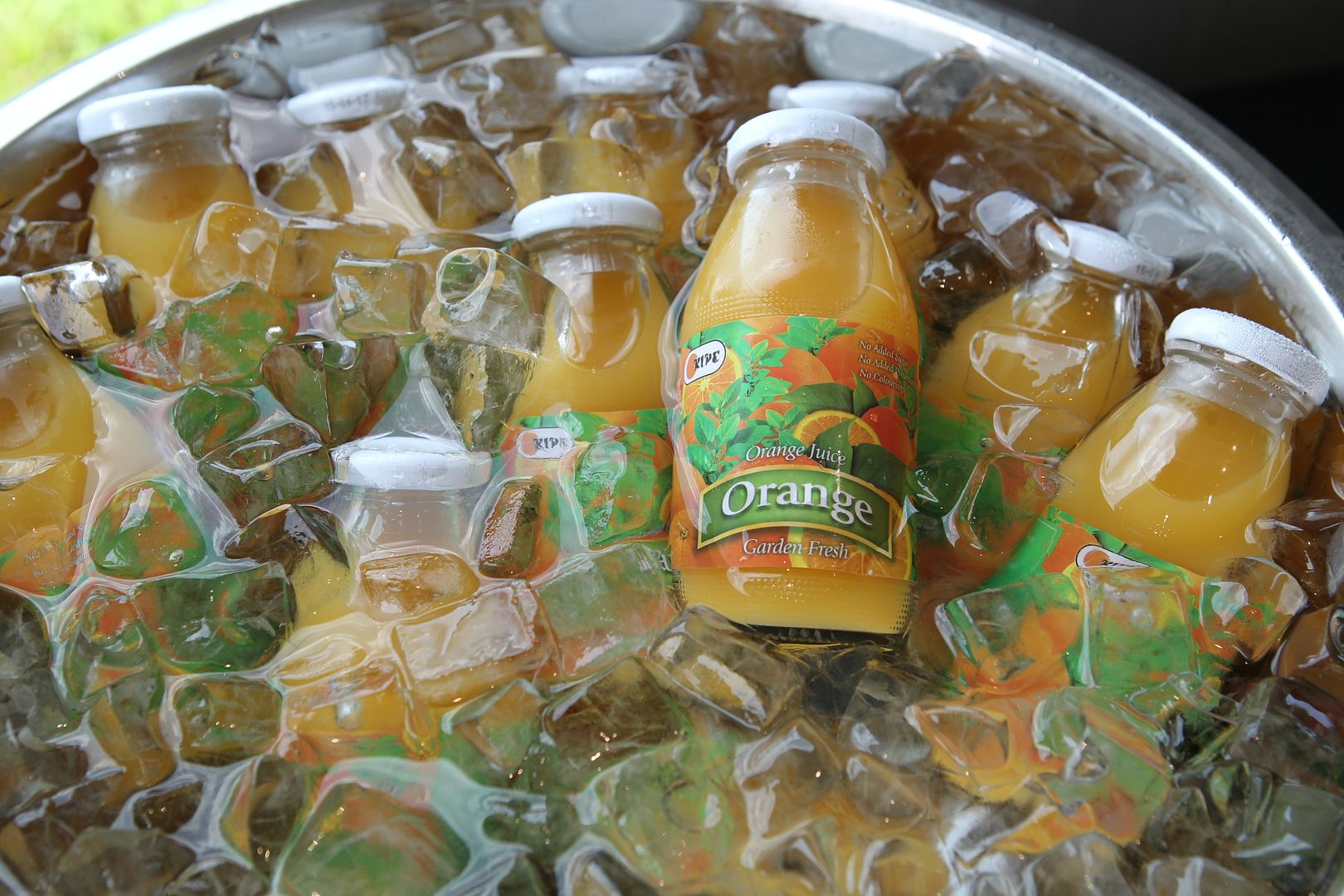 Favourite photo of myself for the day taken by Herine. 🙂
Our selfie taken by the Village Changi's staff at the open area outside our function room.
When we went back to the function room we saw MIKKO! It had been 2years or more since I met her. So happy to see her 😀
Our group photo. Face looked very fat here but whatever la since this is the only shot we have.
After like maybe 15 minutes later, all the other girls finally appeared and off we go for a hotel tour! There were a total of 380 rooms in this hotel!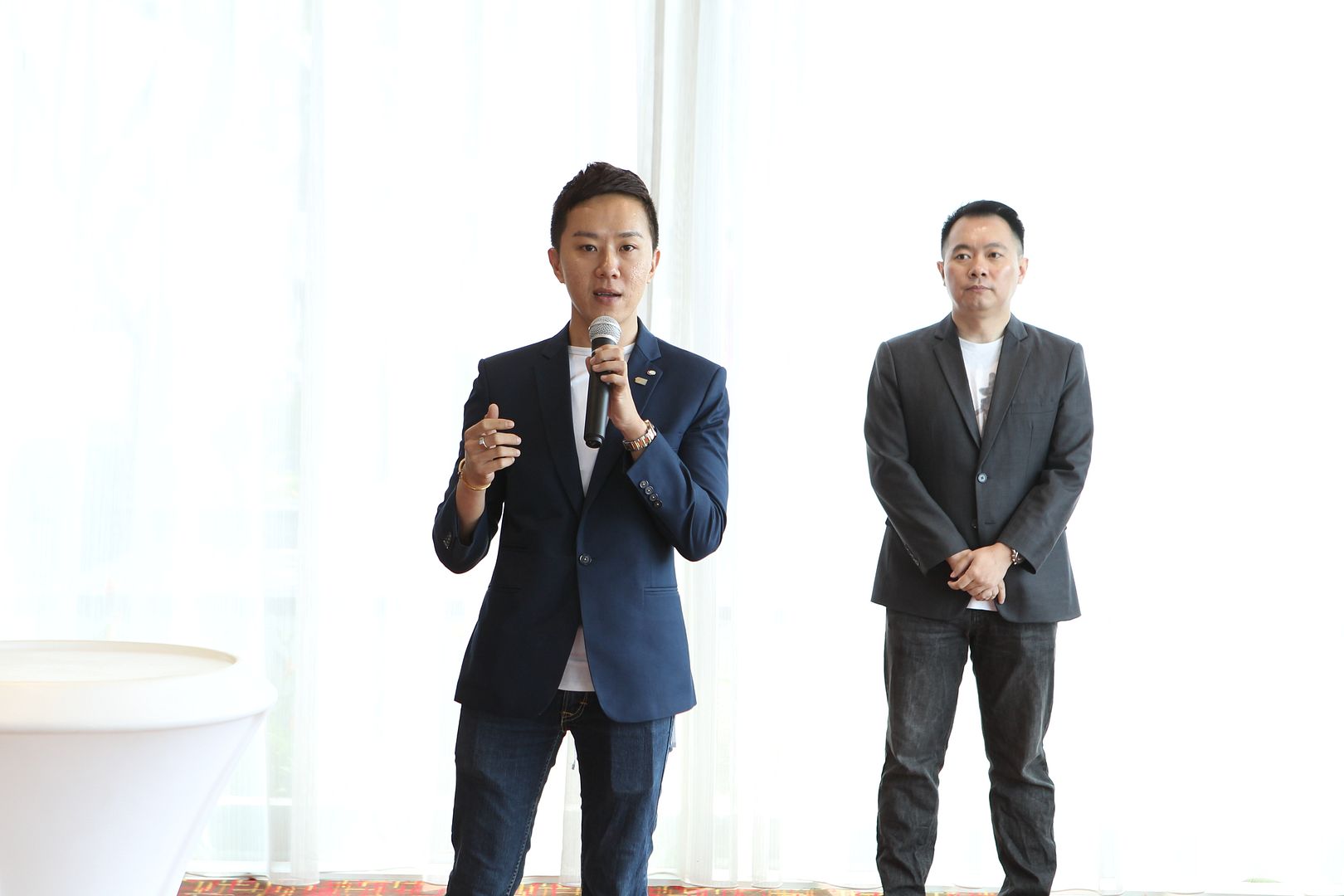 Joanna, me, Herine and Cassie were moving towards the deluxe room.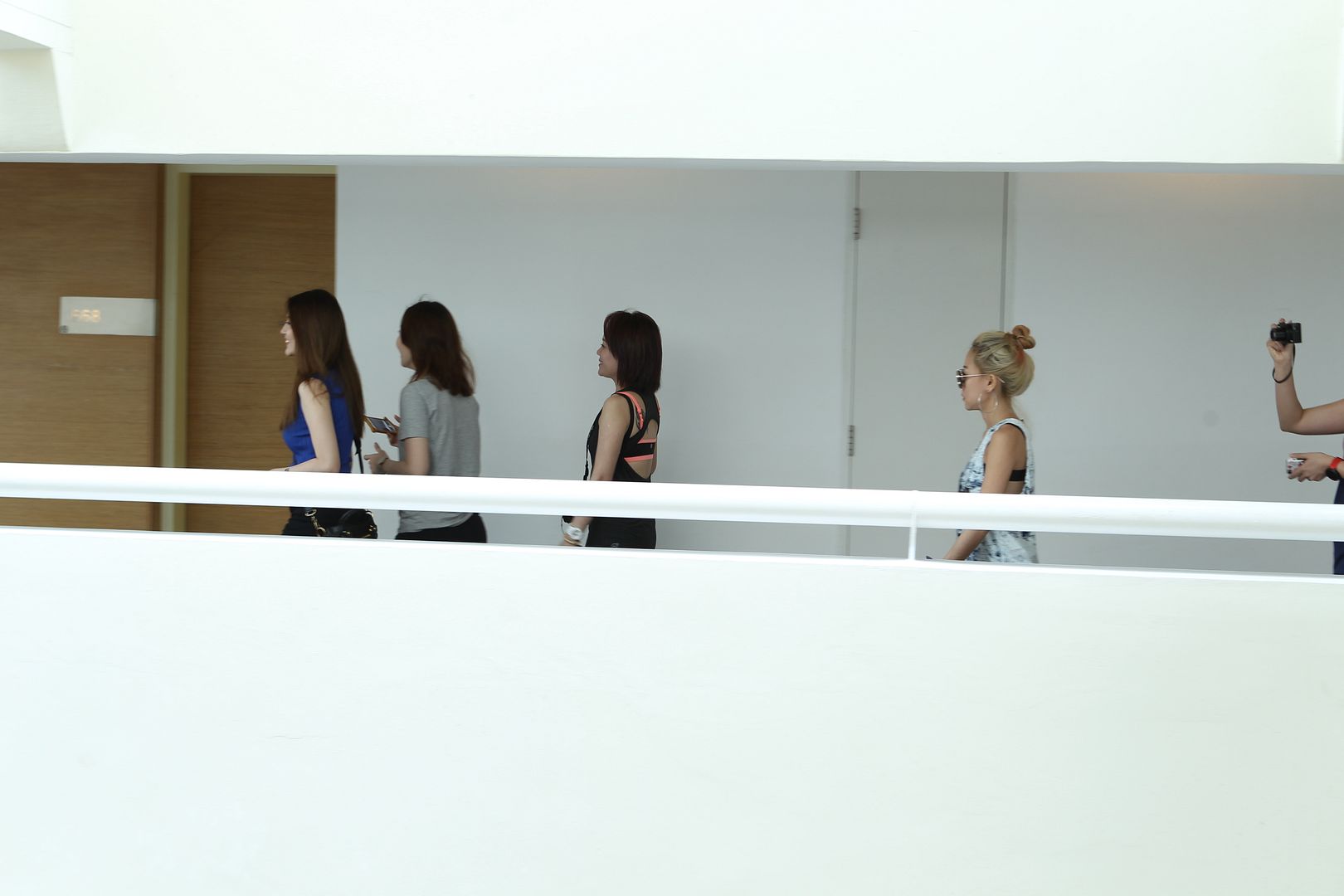 The deluxe room that we visited was covered with the old carpet but most of the other rooms have already changed to the new flooring as shown below. They'd just recently refurbished their rooms. 🙂
I am not sure which room, probably the club rooms, also offer handy mobile devices to the tourists/guests.
Group photo! After the rooms, we went to the gym!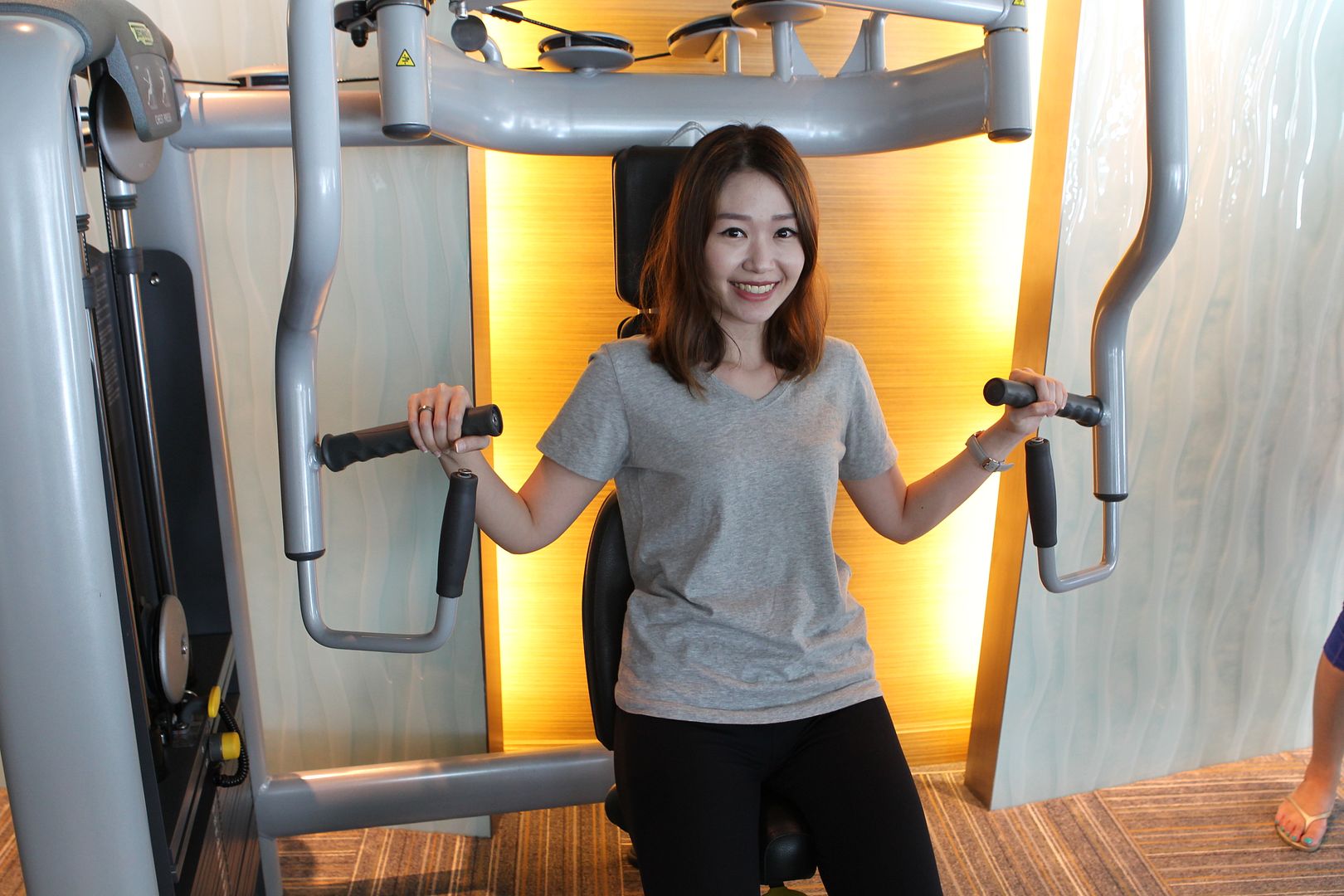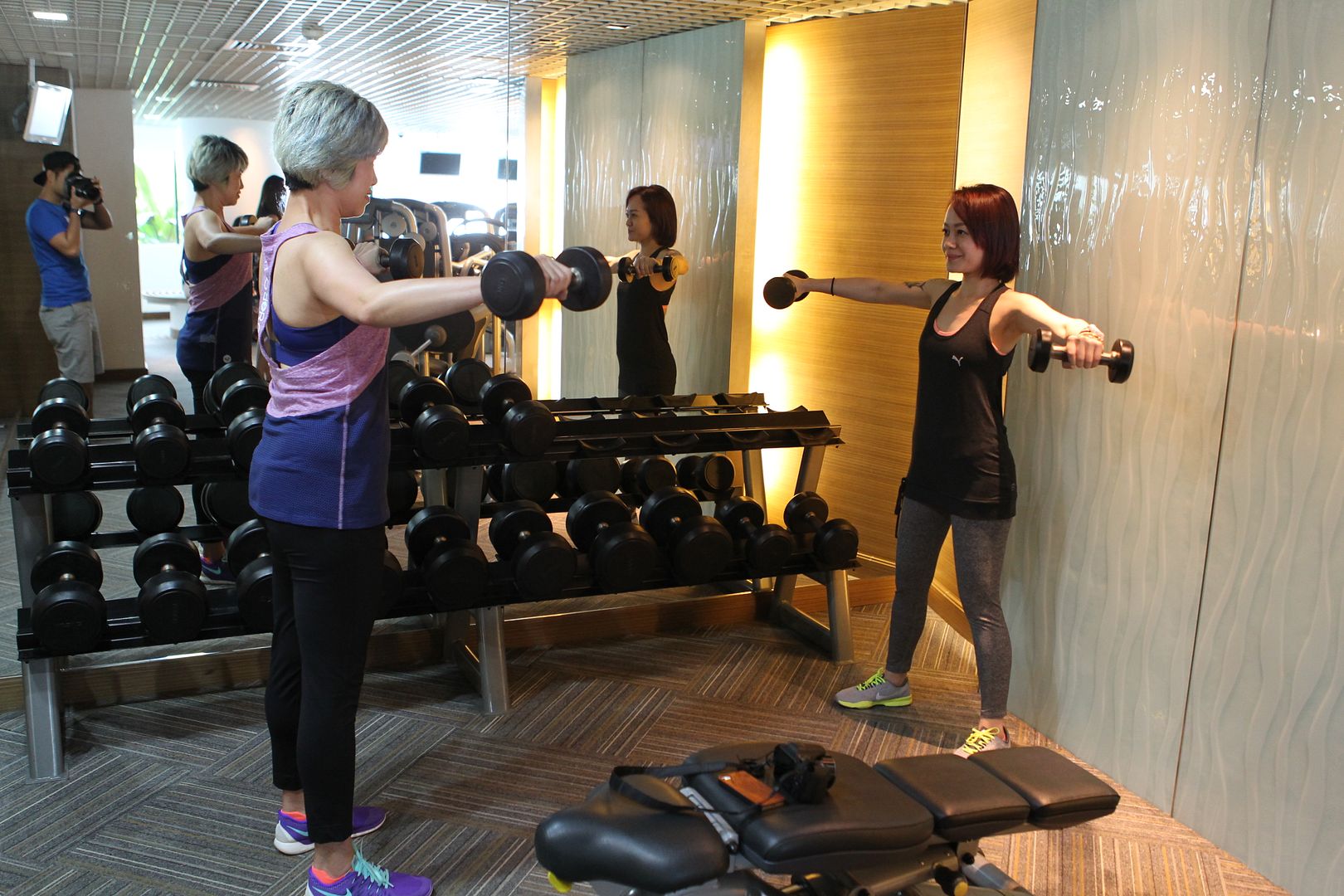 Time for a workout! The gym is quite spacious and big! We stayed there for awhile as we were playing with the machines and equipment.
Next we went to the creek pool on the ground floor. This pool looked exactly like an aquarium, for humans instead of fishes.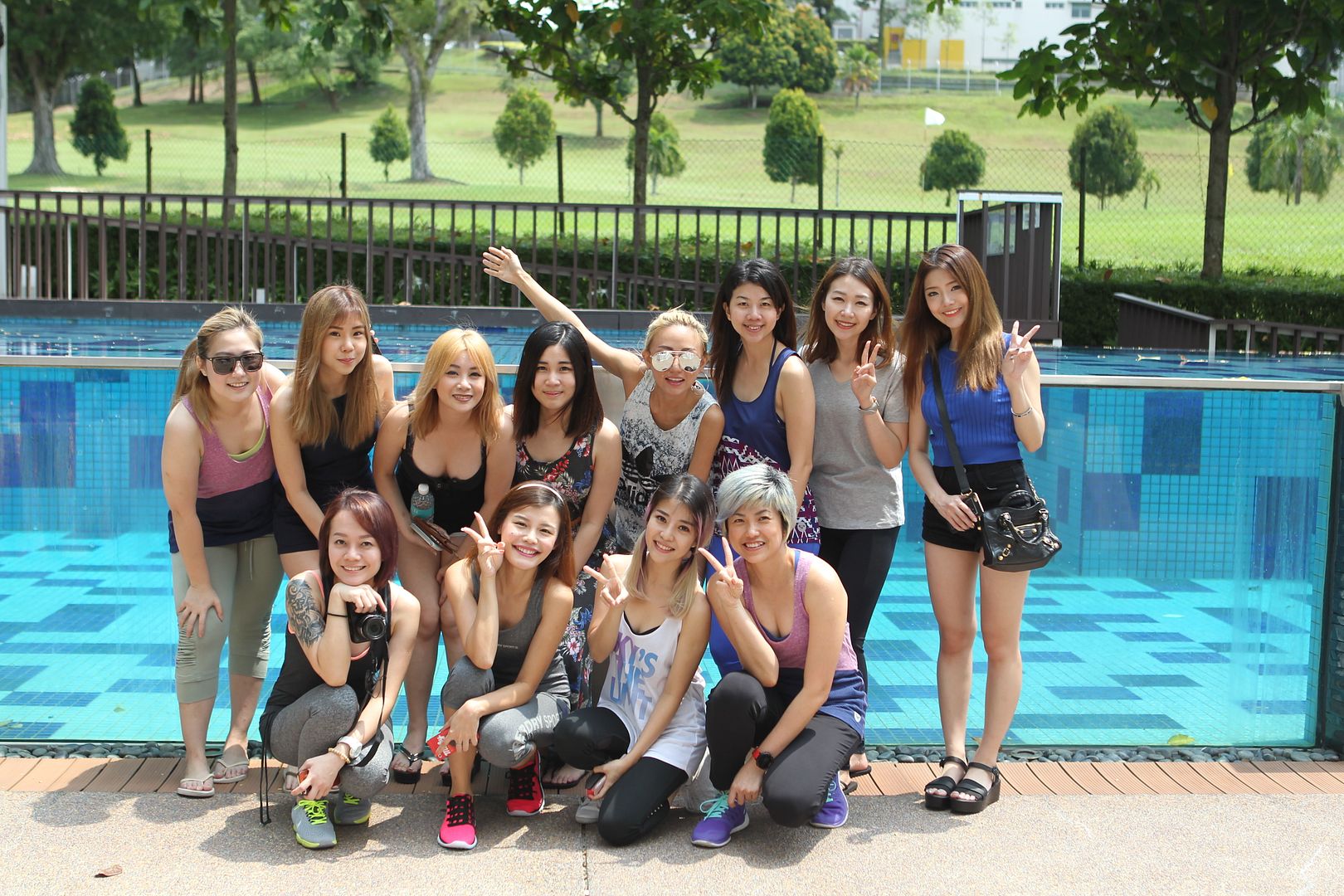 If you want your photo to look like it is taken underwater then this is where you should go. 😉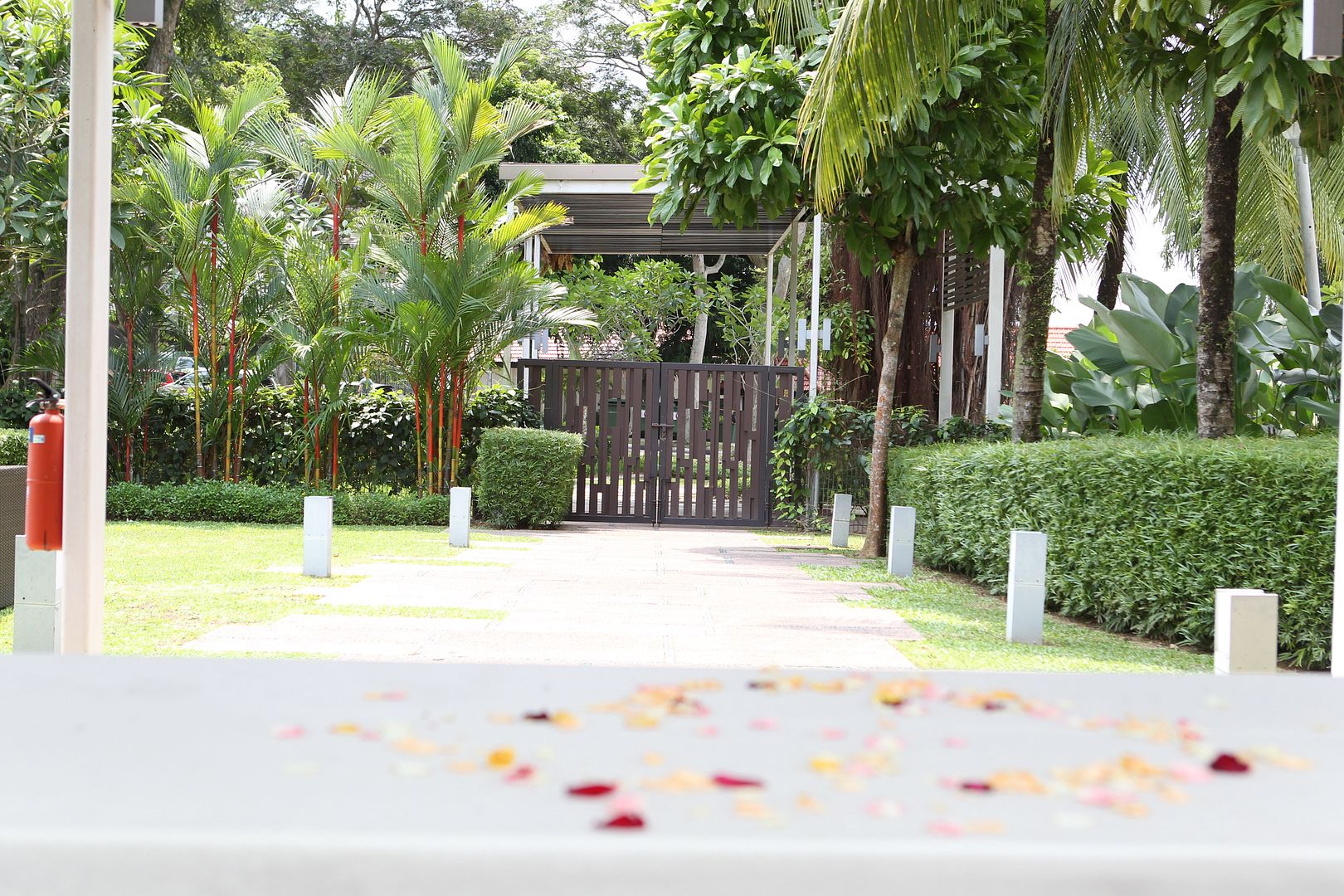 Near the pool there's an area where you can held your wedding solemnization, the entrance is where the couple will march or ride in. Oh before I forget, the infinity pool is also a great location for people to held their wedding solemnization. If I do mine here, I will make sure all my guests attend my wedding with swim wear! =x
Chilling area.
Right after this we went to explore the function rooms, which are on the same level too.
A group photo with our boss in the center. lol!
Another one.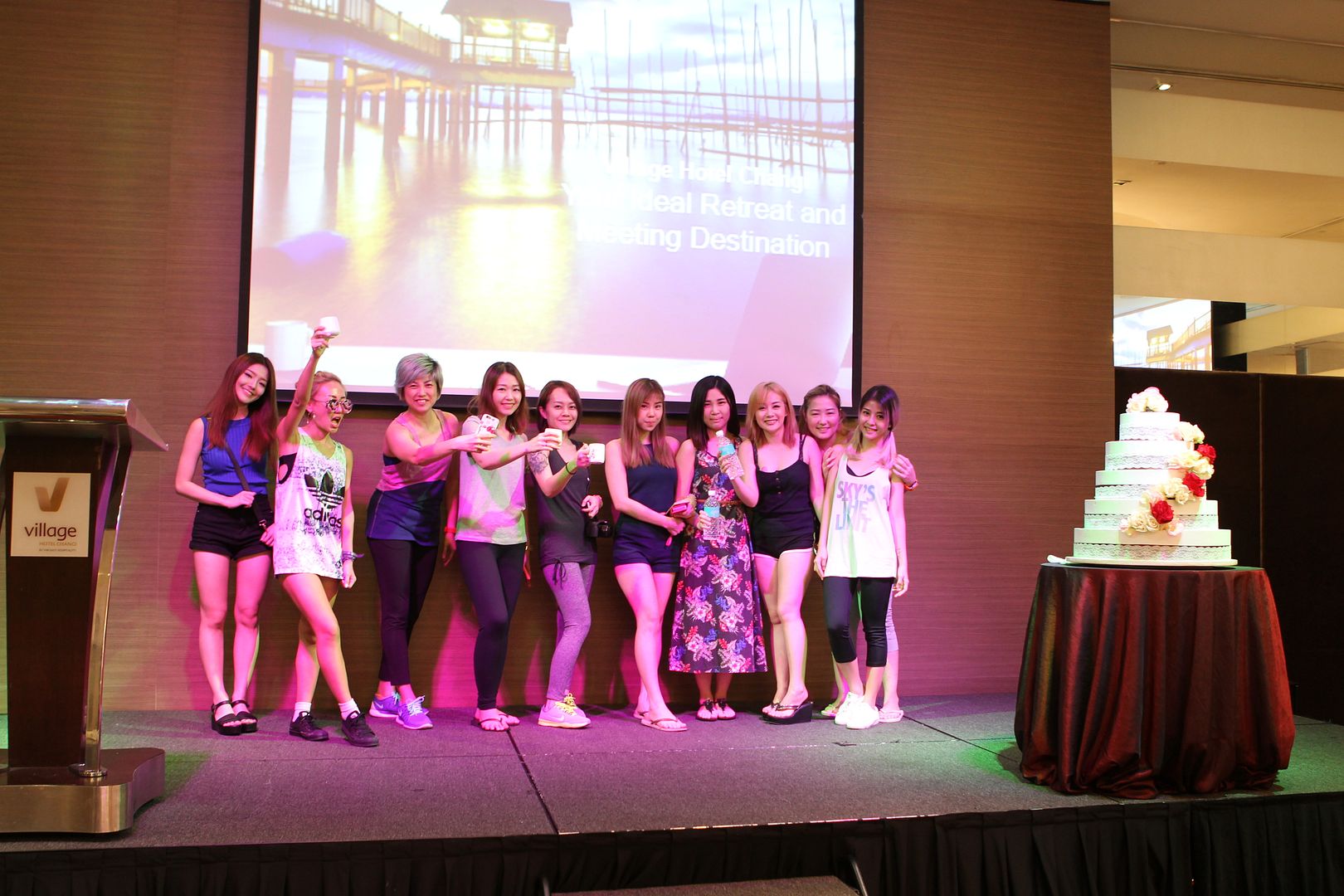 then we went to the entertainment room where guests can play chess, hula hoop, twister and more in the room.
Here's me and my darling mel playing chess. HAHA actually i don't know how to play.
My favourite word is DREAM BIG.
After our tour we went back to our event room and it is finally time for some yoga!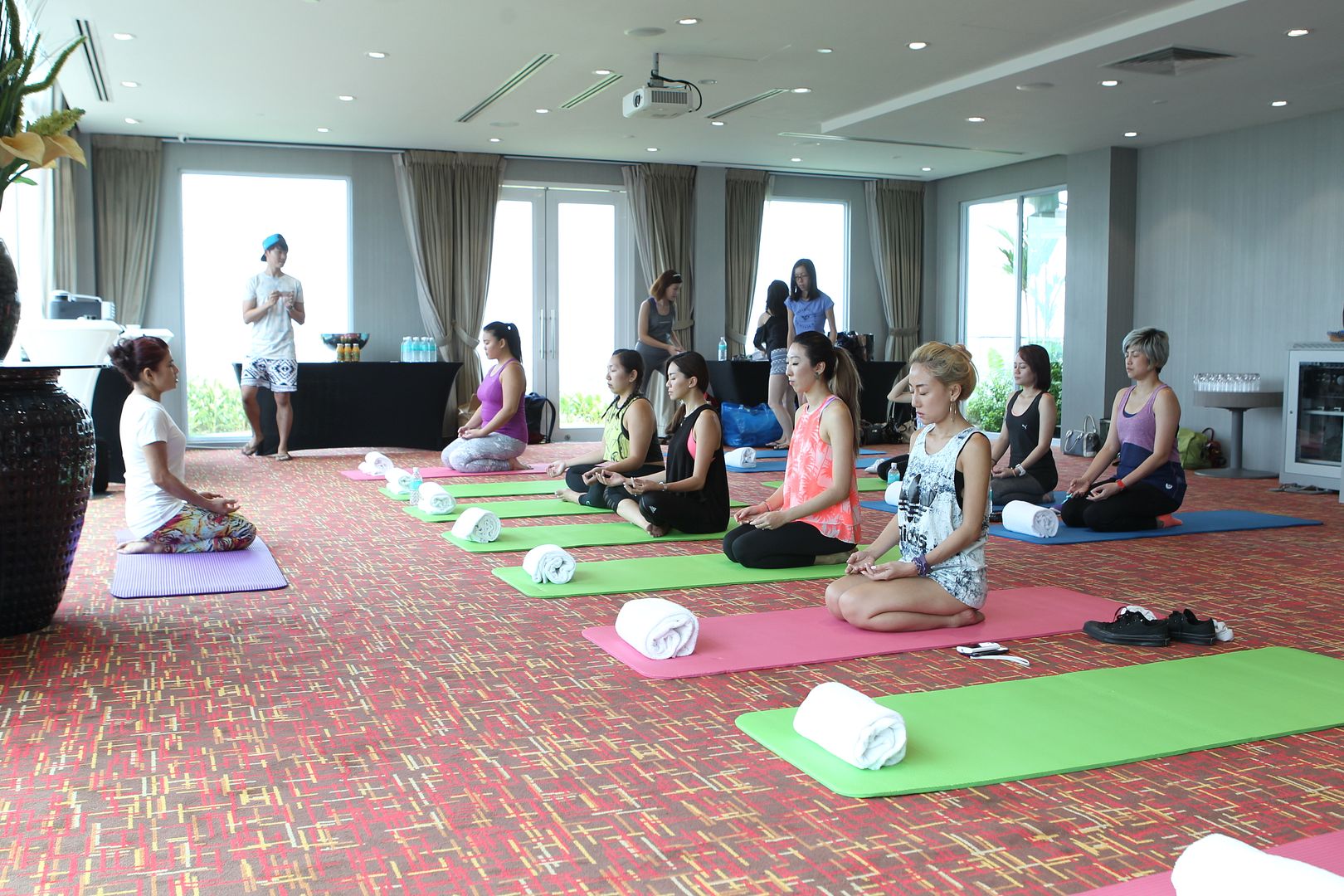 Some of the girls worked out on the first level while me and the others did ours at the second level.
Look at how serious they are.
After our yoga session, we changed into our swimsuits, sponsored by Roxy and Quiksilver and sprayed on Sunplay's sunblock! 🙂
I have been using the Sunplay spray for a very long time now even before they sponsored us. I liked that the spray is refreshing and light and it is super easy to use as well! On top of that, it is SPF 75 PA+++!
We had buffet for lunch and I especially love the satay and chicken! Village Changi Hotel serves such good food, thank you for the buffet! 🙂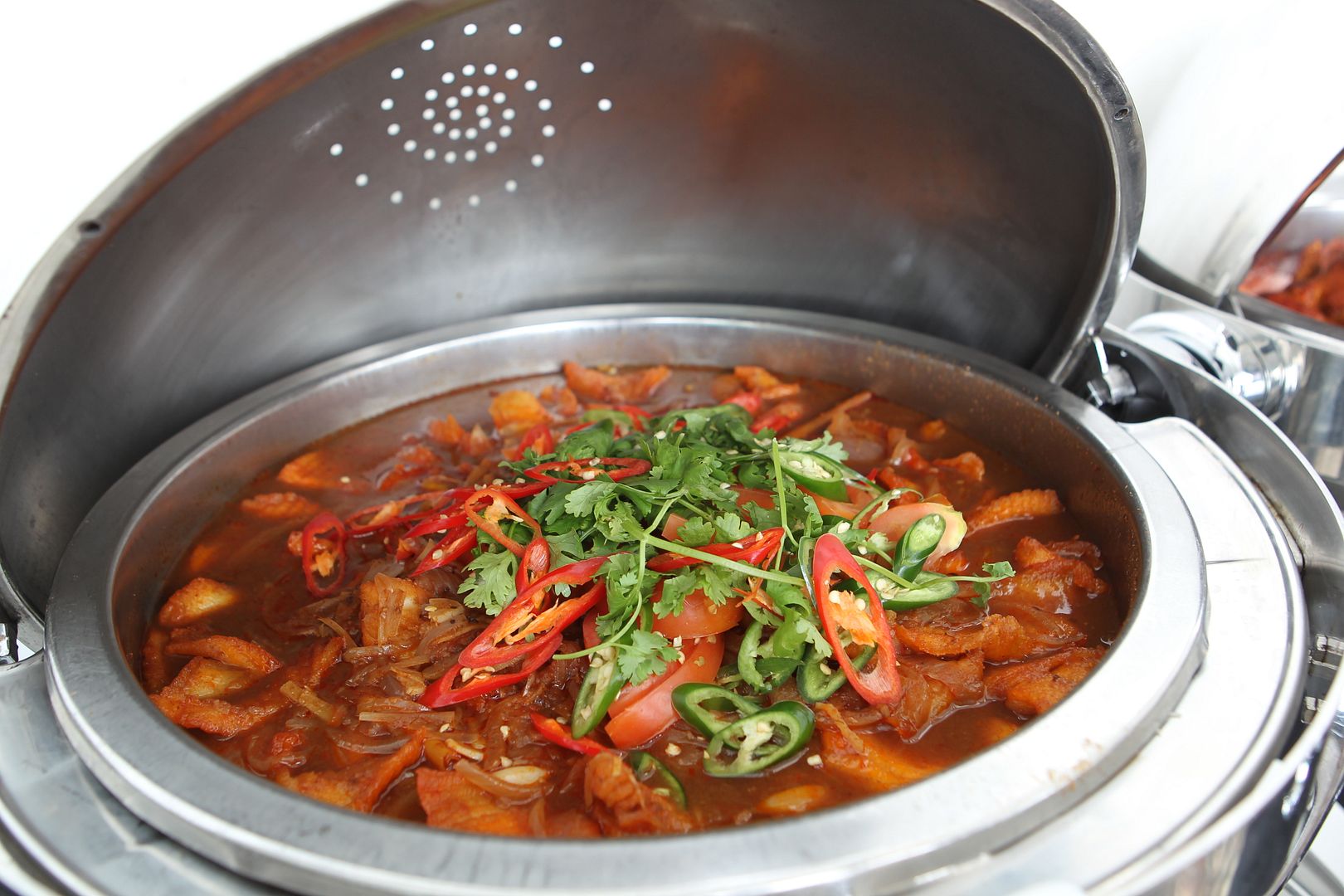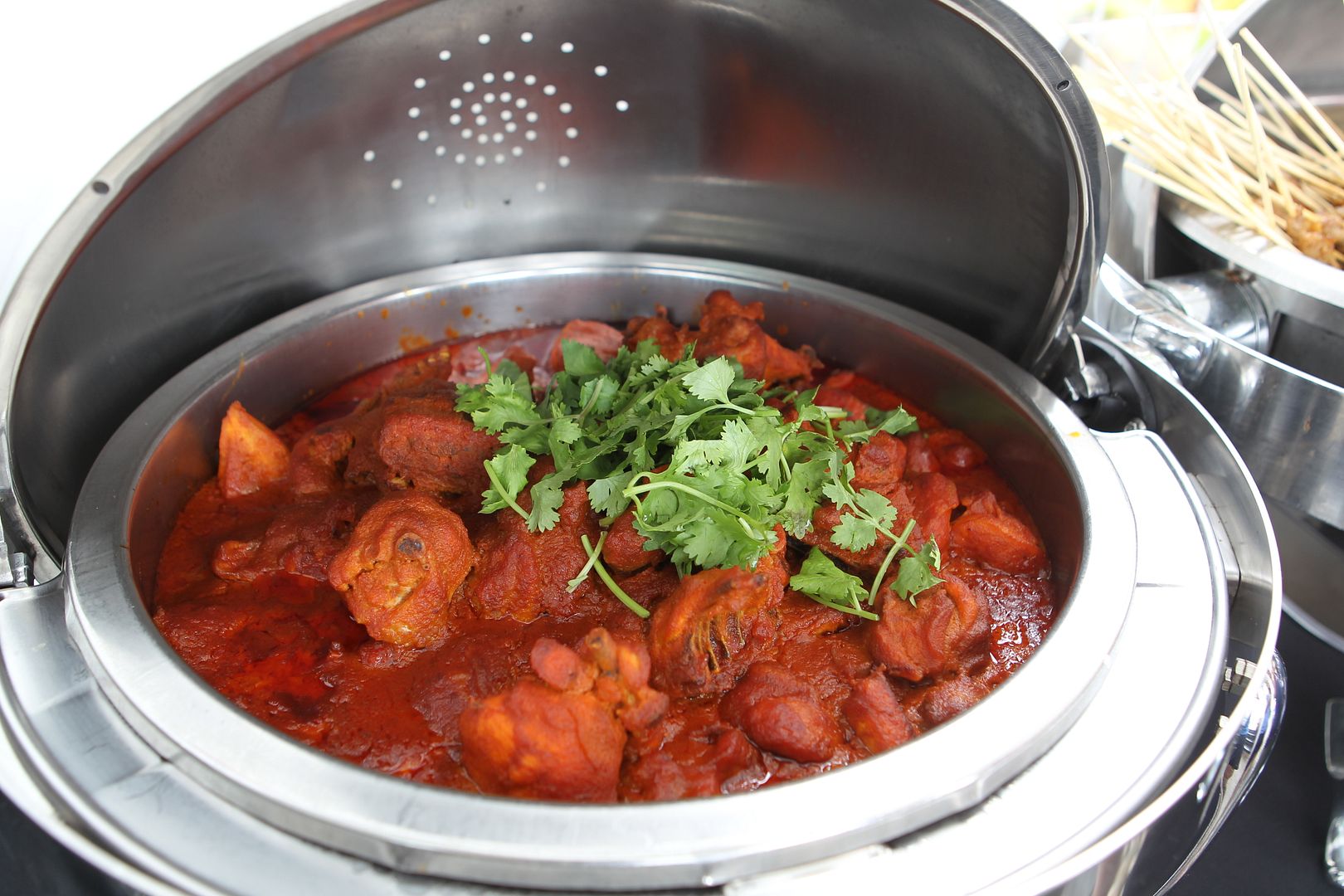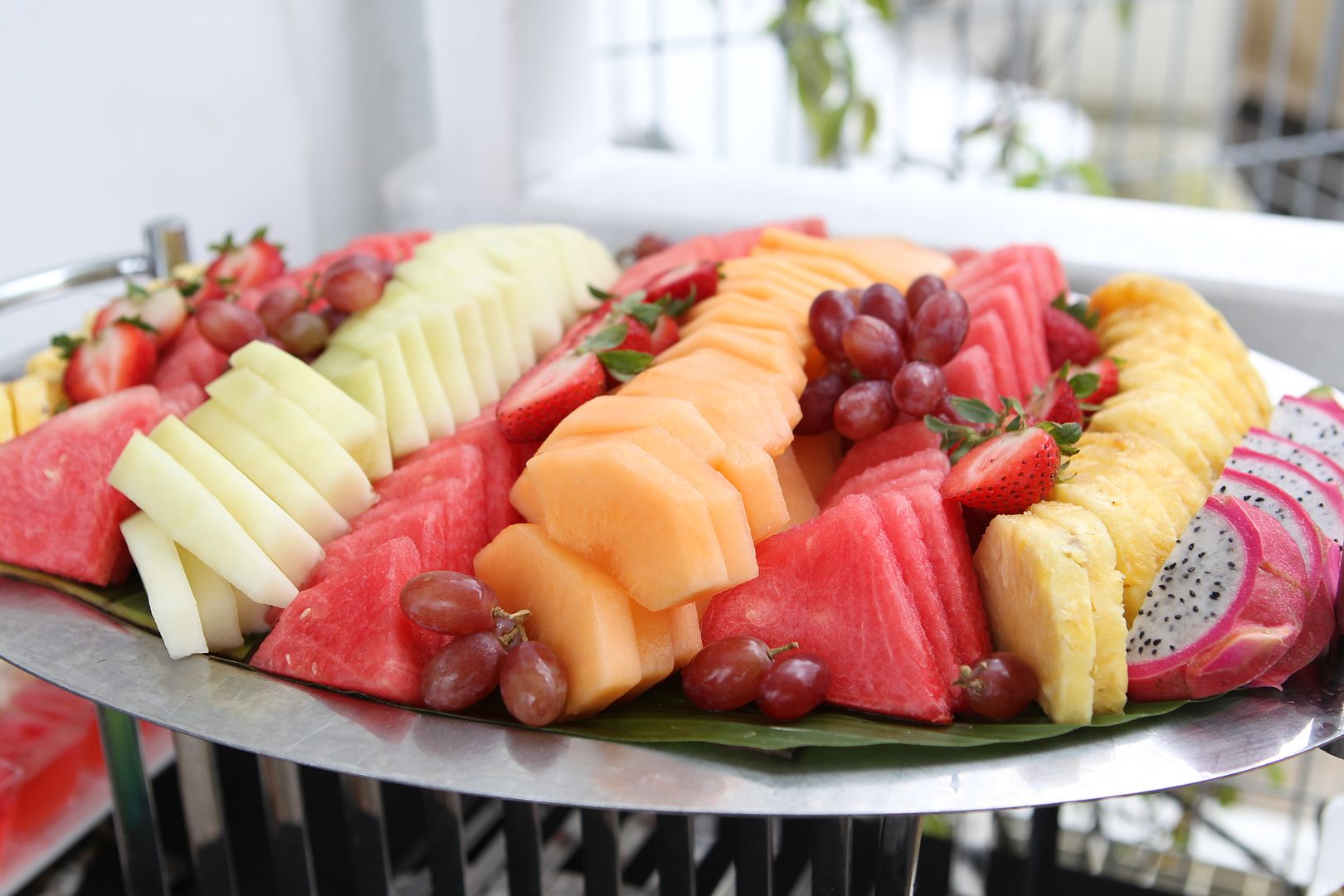 Assorted fruits.
We bring our plates of food in and sit down to listen to Coach V.J.Kannan where he talked about health, fitness and body issues.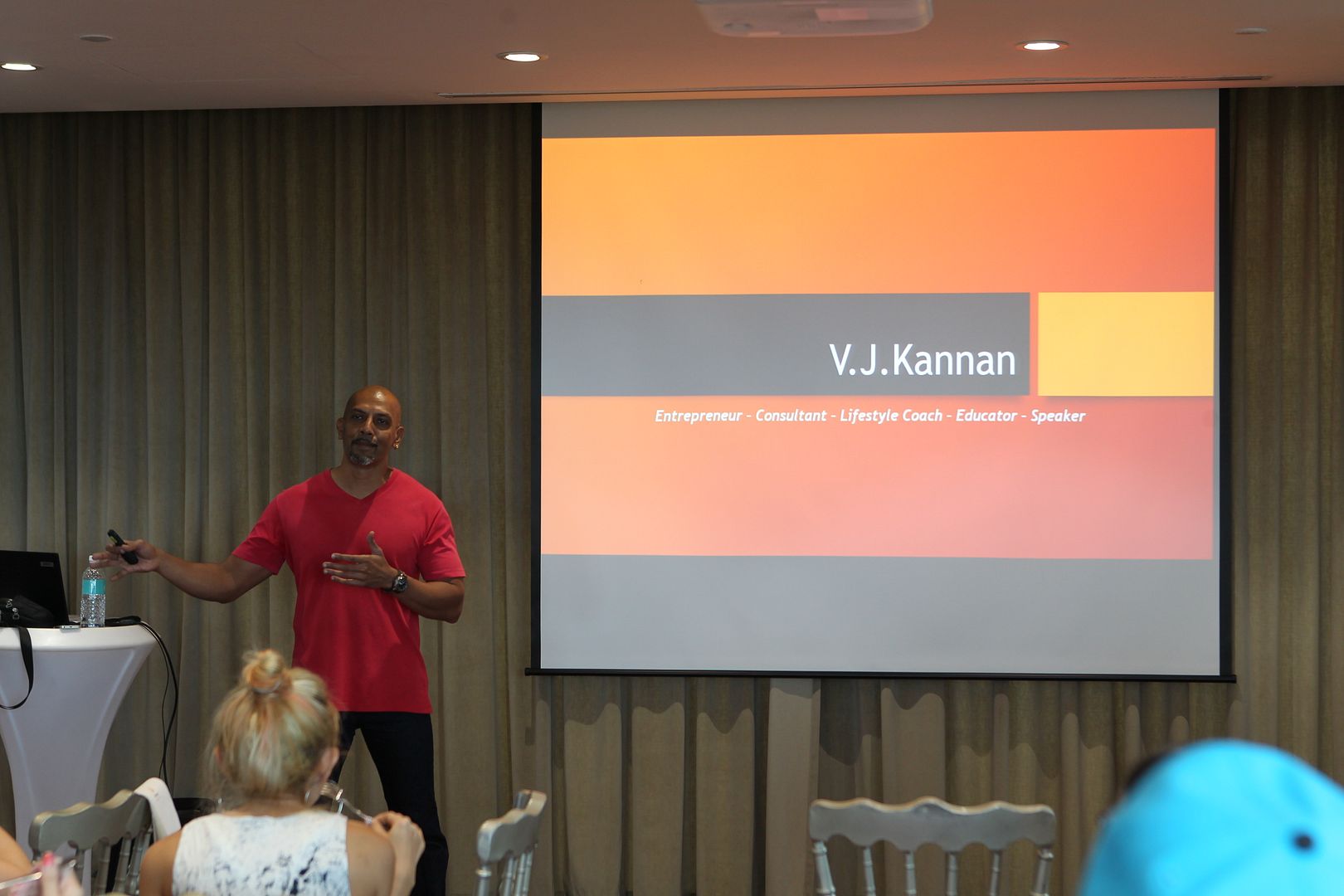 After the talk and 1st round of the yummy buffet! We went out for the official pool party!
It was my first ever pool party and it was so fun!
My favourite float is the UNICORN BECAUSE I LOVE UNICORN!! Thank you @letsfloat_sg for the floats! Can you sponsor me this for my November Bali trip also? hahaha. just kidding.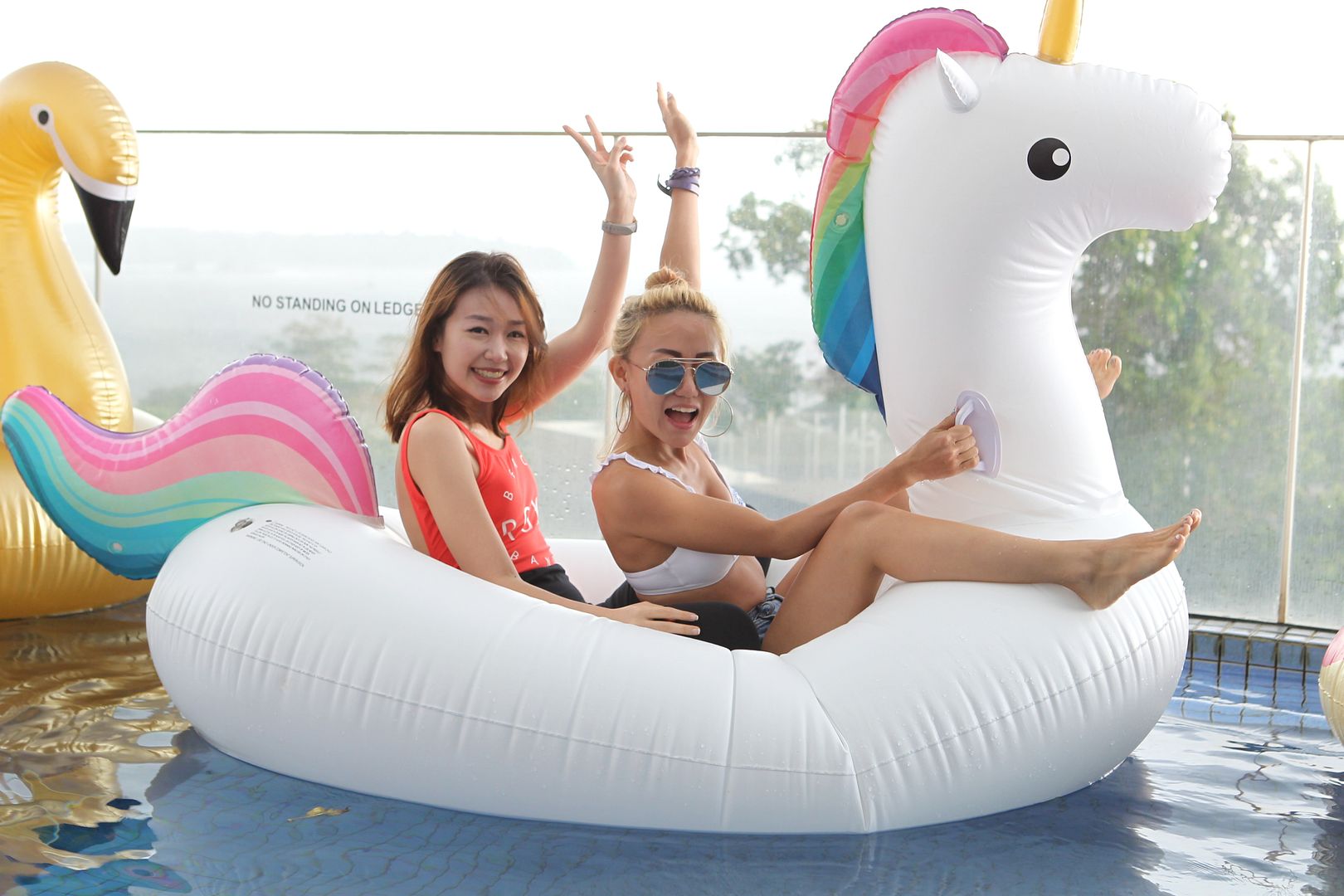 Me and mini cassie on the unicorn!
My swim suit is sponsored by Roxy! I super love the colour and I have the same one with Joanna just that the one she wore is blue. 😛
SO FUN! A group photo with everyone! Look at all the other floats!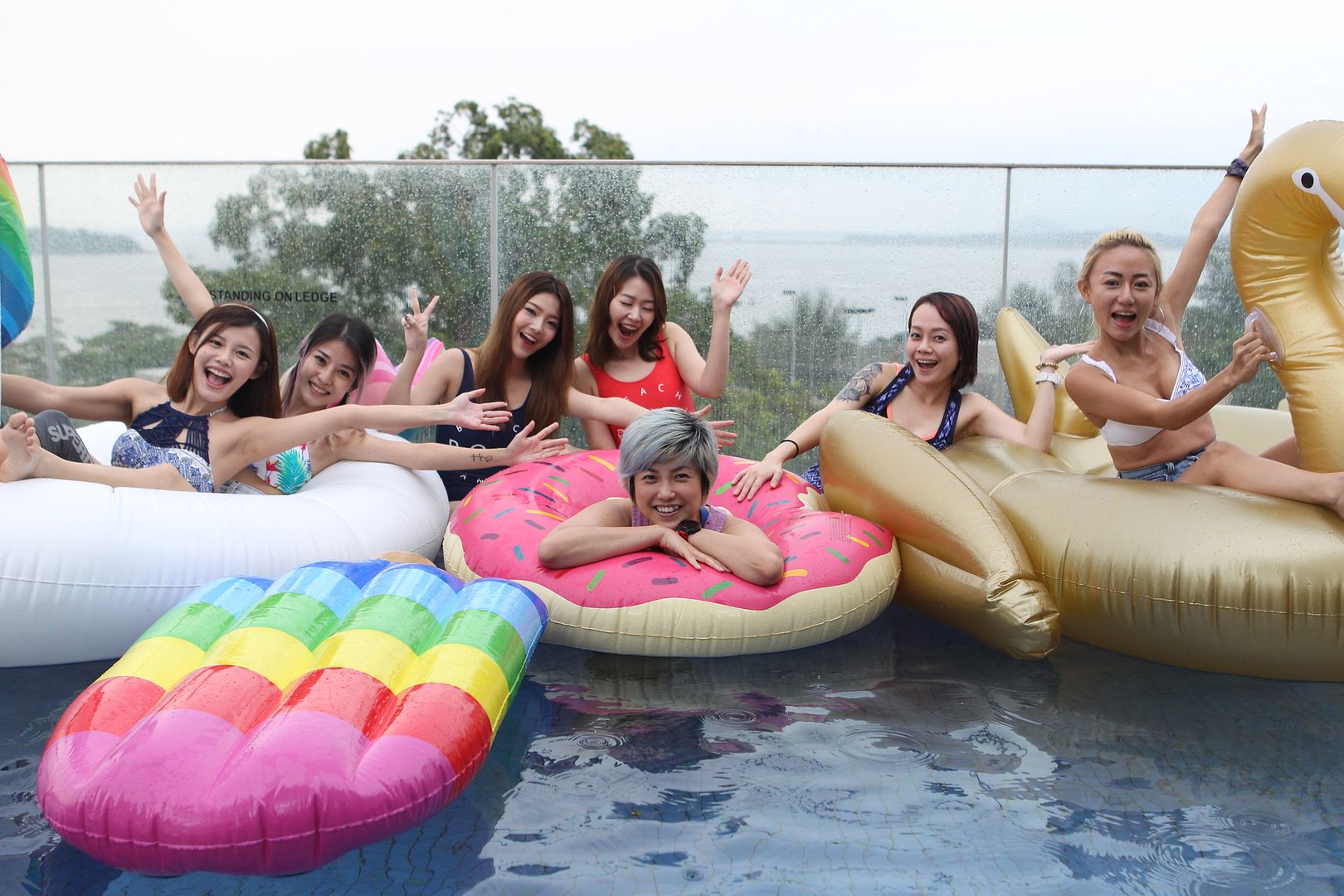 Anyway we had to stop what we were doing as it started raining heavily, so all of us had to run into the function room to avoid the rain!
We sat down and start sharing things about ourselves. I think Xinyi suggested us to gather in a circle like what primary school kids usually do hahahah. This is probably my favourite part of the event as we got to know more about everyone. 🙂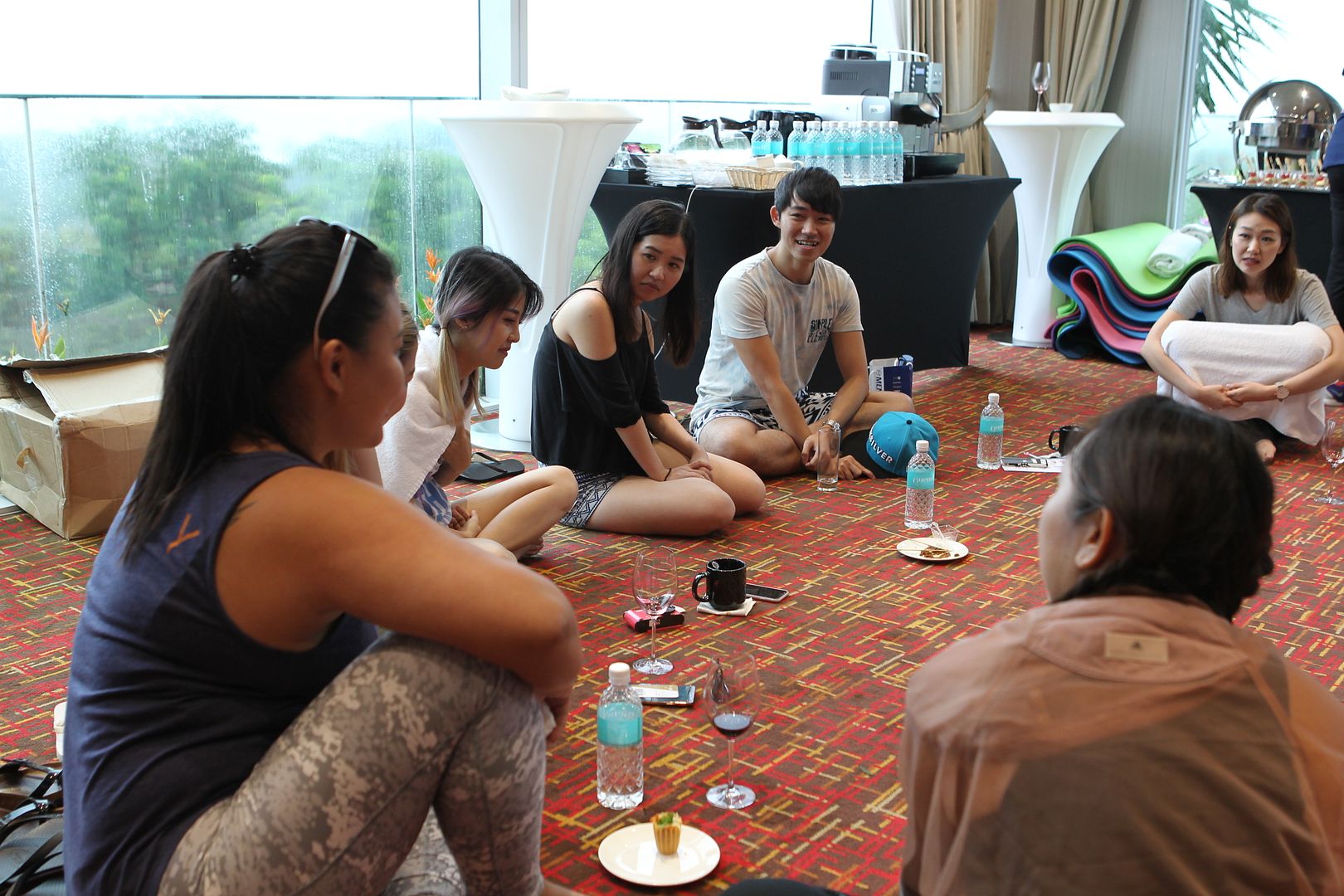 When it is finally 5pm (lucky draw!!!), the 4 of us start to get really excited because one of us will be bringing back a limited edition robot prada shoulder bag!
I am not so sure if I will win even though I have been very lucky lately. But when Eunice walked to me and give me the bag I really got a shock!
See my face here. -.-!
I am very happy! Thank you myfatpocket for this lucky draw!! 🙂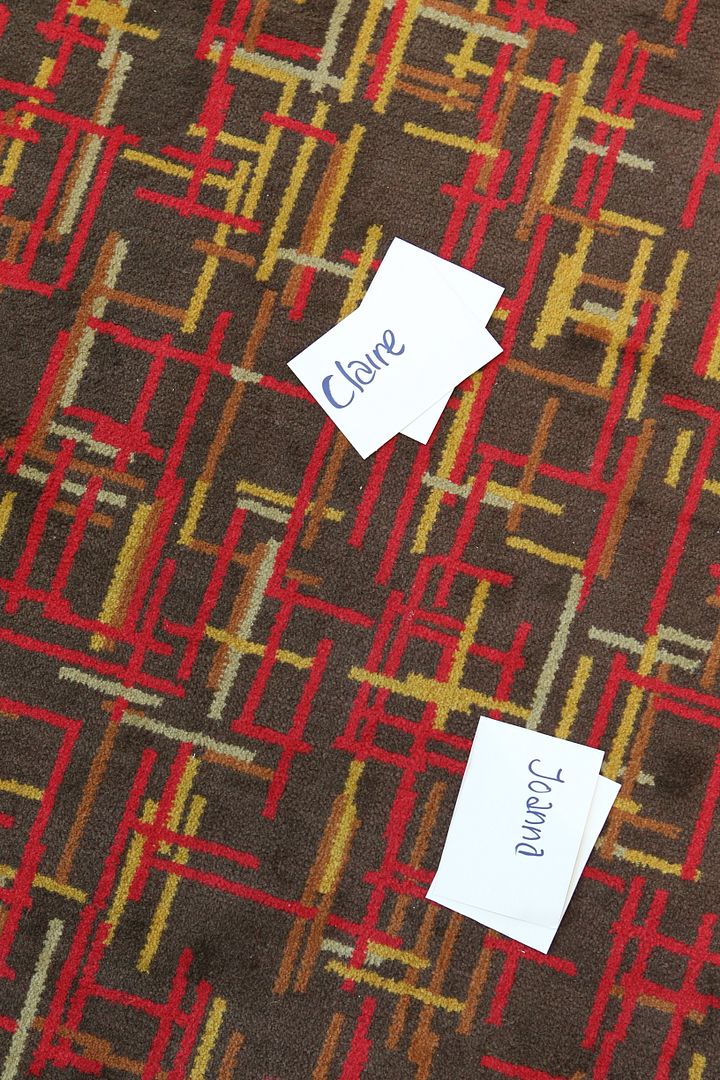 My darling Joanna didn't win this but she got a limited edition bag charm too. 🙂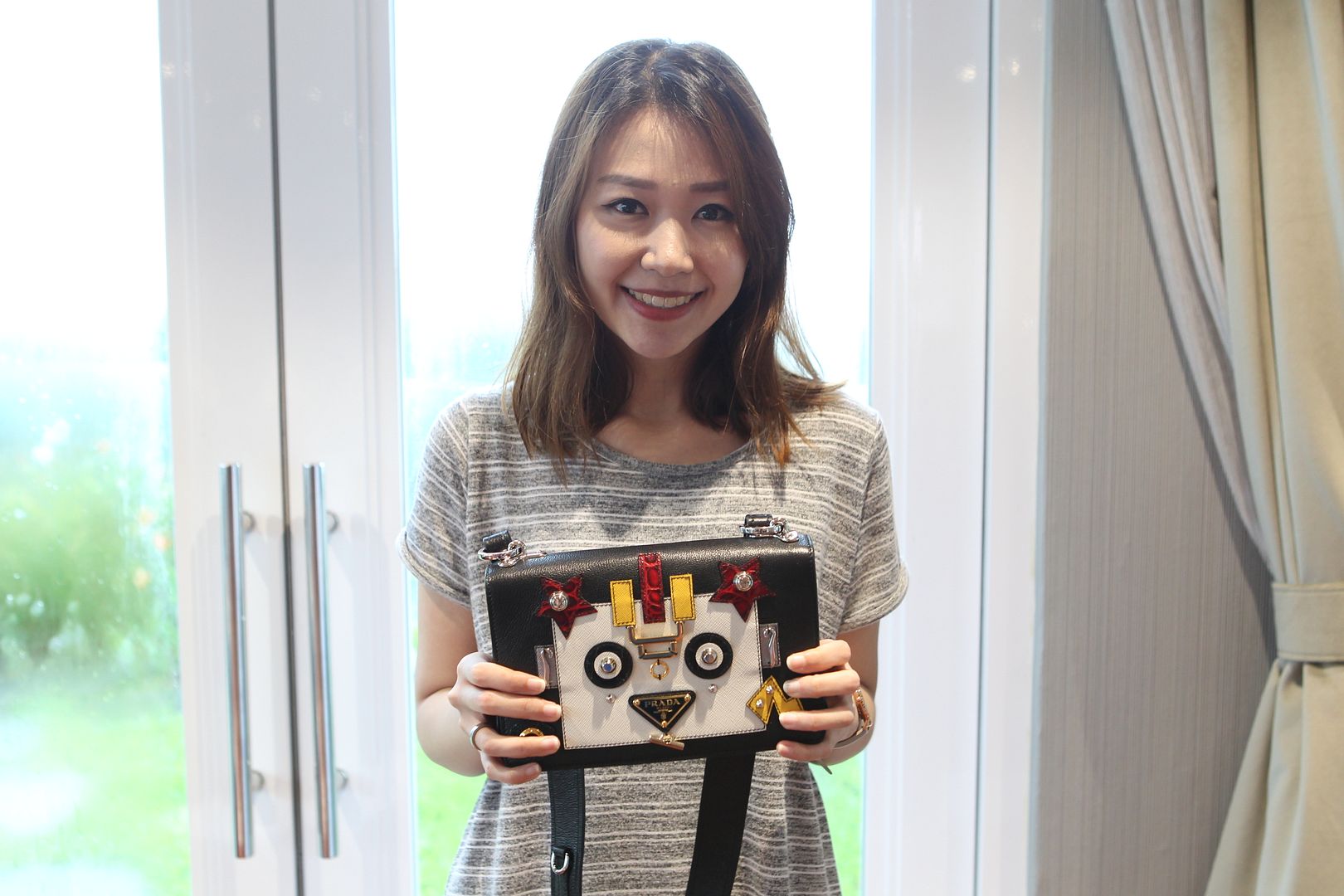 Thank you MFP again!!
So before I sign off, I want to thank all the sponsors for this event too. 🙂
Village Hotel Changi
Roxy and Quiksilver
Letsfloat_sg
Sunplay
Hadalabo
THANK YOU! 🙂
Till next, where I will share my bto p7 post. 🙂
Claire